Visit the Sourcetronic booth at the German Well Builders Days 2020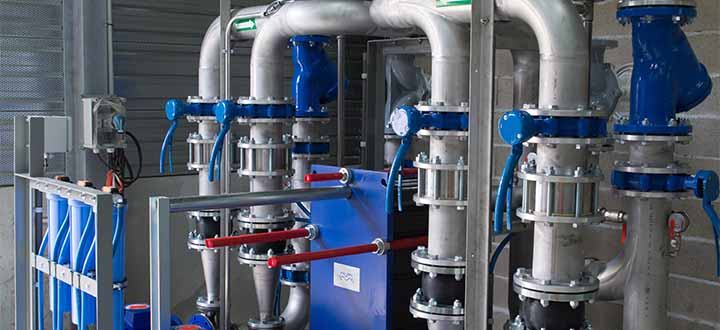 Visit the SOURCETRONIC booth at the German Well Construction Days 2020
Expert talks, examples and innovations at booth A19
What can modern customized pump control systems achieve? What will the pumping system of the future look like? SOURCETRONIC will be addressing this topic at the German Well Construction Days 2020 in Bad Zwischenahn. In the following, you will find all information about the trade fair offer and the comprehensive service for well construction.
Complete electrification according to individual requirements
SOURCETRONIC specializes in pump control for wells, cooling towers and similar installations. In doing so, the technicians from Bremen always work according to a needs-based concept. This means: From programming to installation and commissioning on site, all work steps are tailored to the respective operation. Well builders thus receive complete electrification from a professional source.
Focus of the Well Builders' Days: web-based visualization of operating states (Automated) pump control is undoubtedly one of the future topics in the field of well construction. Equipped with a programmable logic controller (PLC), the technology regulates the performance of the pumps as required. This results in two major improvements for well operators: first, the system always operates close to its optimum; second, operating costs are reduced by saving unnecessary power.
Interested parties can see the many possibilities offered by this technology at the SOURCETRONIC booth. The employees are also available for in-depth technical discussions. In this way, you can exchange ideas directly with the technicians and engineers who will later be working on the realization of your projects.
At the trade exhibition for well construction, ST is devoting special attention to the currently much-discussed topic of web-based visualization. Equipped with the appropriate well control system, plants can thus be monitored and regulated from any location. Thanks to encrypted VPN access, data retrieval is secure and efficient. This allows innovative functions such as remote maintenance or remote control of wells.
Of course, ST will also present its entire portfolio of services. The spectrum ranges from the pump control system mentioned above to the appropriate software and drive technology for automation. Please feel free to inform yourself here about further focal points and contents of ST's work.
Location, opening hours and more – all information about the German Well Construction Days 2020
Would you like even more information about all the advantages of modern well control, from convenient operation with visualization to effortless remote maintenance? Details, practical examples, expert rounds and much more are available in spring 2020 in Bad Zwischenahn.
ST will be represented at the trade exhibition in Bad Zwischenahn throughout the entire period of the Brunnenbauertage: from Wednesday, 4/22/2020 to Friday, 4/24/2020. The opening hours of the hall are Wednesday 10.00 to 18.00, Thursday 09.00 to 18.00 and Friday 09.00 – 12.00. You will find ST at booth A19.
Please feel free to visit us directly on site, we are at your disposal with a competent team for all technical questions. Would you like to discuss a specific project? Then it's best to contact us by phone now, your technical consultant is looking forward to your inquiry.