Water supply of a botanical garden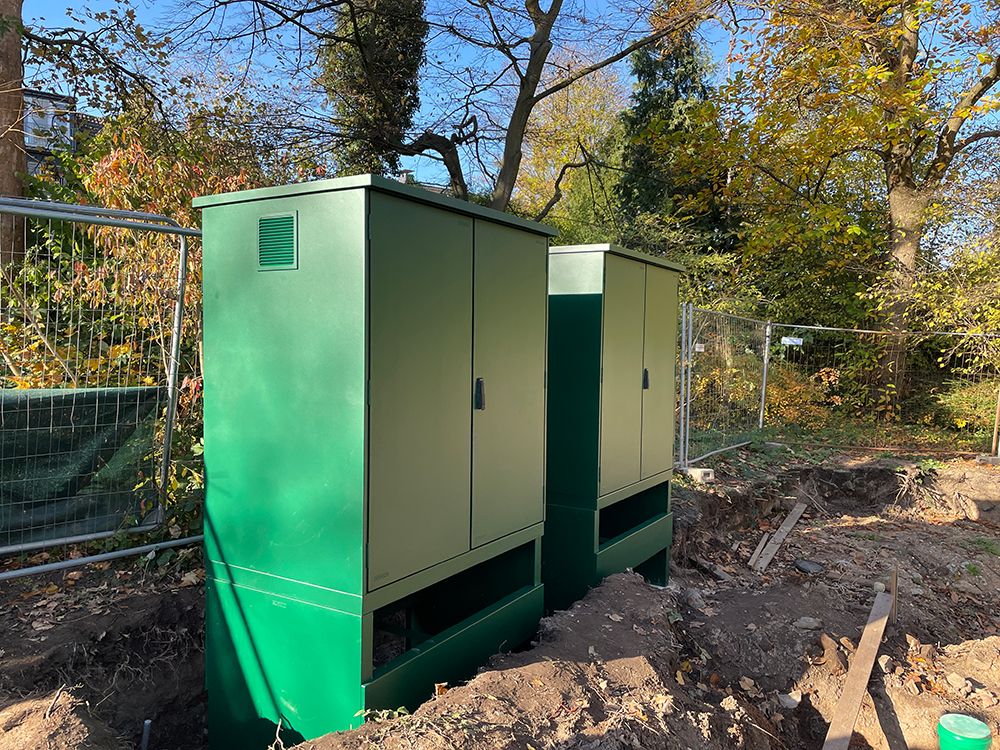 Ensuring the water supply through frequency-controlled pumps
Water supply of a botanical garden
Project description
The groundwater is pumped into a reservoir, from which three pumps maintain the water pressure in a ring main. This runs through the botanical garden and has various tapping points. The level of this reservoir is monitored by ultrasonic sensors. When the level falls below a certain limit, drinking water is fed into the reservoir to ensure an uninterrupted water supply.
The four pumps are each controlled by a powerful frequency converter. These are located in a robust outdoor control cabinet, which also houses the PLC that controls the system. Next to it is another outdoor control cabinet where the drinking water transfer takes place.
The flow rate of the groundwater as well as the drinking water and the water pressure of the ring main, which serves as the setpoint, are measured by corresponding sensors.
A control cabinet is located in the botanical garden's operations building, which can be used to control the system. The communication to the external control cabinets is realized via a directional radio link.
---
Picture Gallery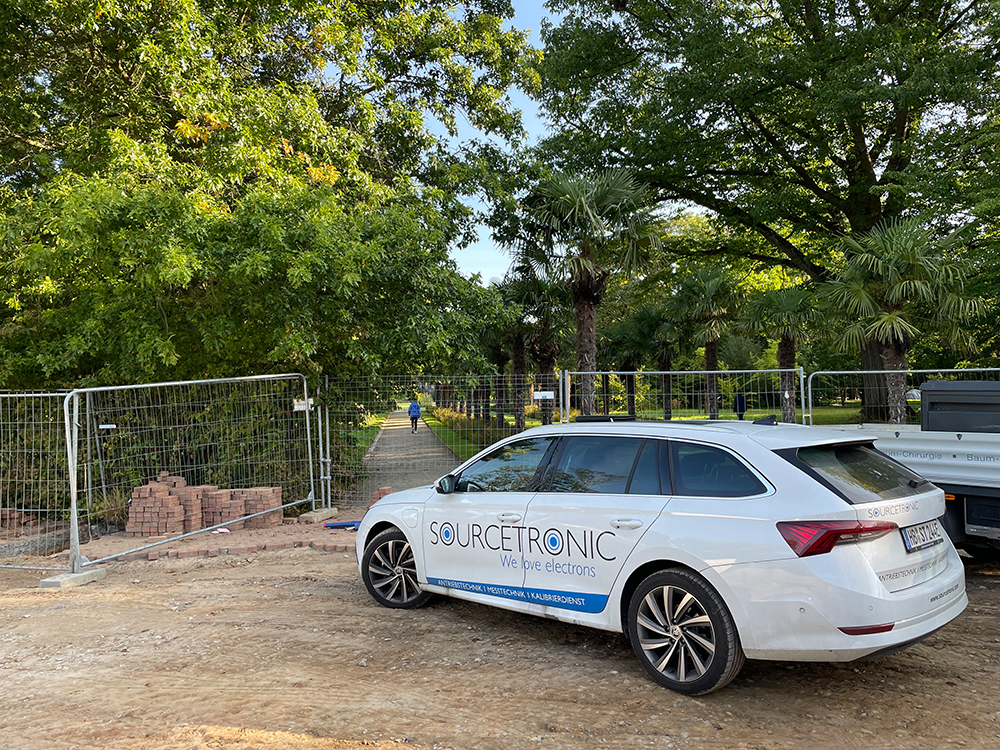 ---
Discipline
The water supply of a botanical garden should be ensured with groundwater.
---
Sourcetronic services
Project planning and design of control cabinets
Switch cabinets built and installation on site
Production of equipotential bonding
Production of cable connections to well shaft and reservoir
Antennas for directional radio link installed between outdoor control cabinets and operating building
Programming of the PLC
Testing and documentation according to standards
Commissioning on site
---
Advantage
Autonomous securing of the water supply for the entire botanical garden.
Energy-efficient use of the pumps through frequency control.
---
Industries solution