Groundwater lowering for a large construction site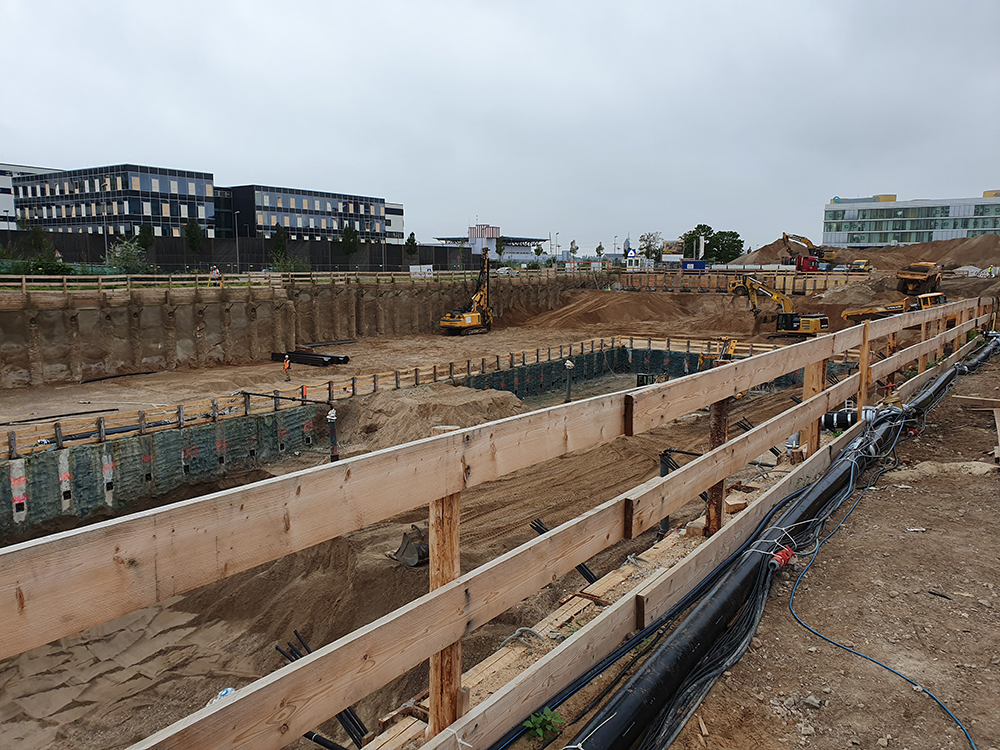 Groundwater lowering for an excavation pit of a construction site
Groundwater lowering for a large construction site
Project description
Wells are drilled around the excavation pit. In these, the water depth is always measured with probes. The pumps and probes in the wells are connected to a powerful pump control system, which is located in mobile outdoor control cabinets. The robust cabinets contain a PLC with several redundant power supplies and a UPS. In addition, these control cabinets have a connection to the mobile network. This allows communication with the PLC via a VPN tunnel. Any faults, such as power failures or errors in a measuring device, are immediately reported by SMS and e-mail. Regular pinging ensures that communication is always maintained. In this way, even a total failure is dete
---
Picture Gallery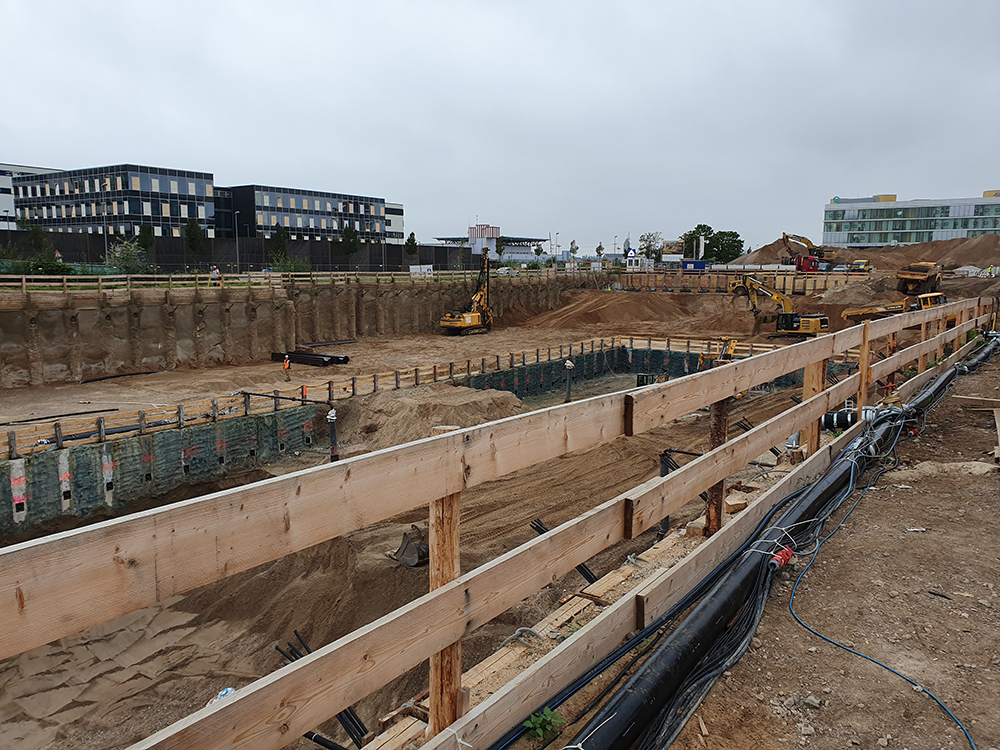 ---
Discipline
During construction work, the groundwater in the excavation pit must be lowered should it be deeper than the groundwater level.
---
Sourcetronic services
Project planning and design of the control cabinets
Construction of the control cabinets and installation on site
Programming of the PLC
Testing and documentation according to standards
Commissioning on site
---
Advantage
Immediate, automatic reporting of system malfunctions.
Energy-efficient use of the pumps through powerful pump control.
---
Industry solution