Motor control for a bascule bridge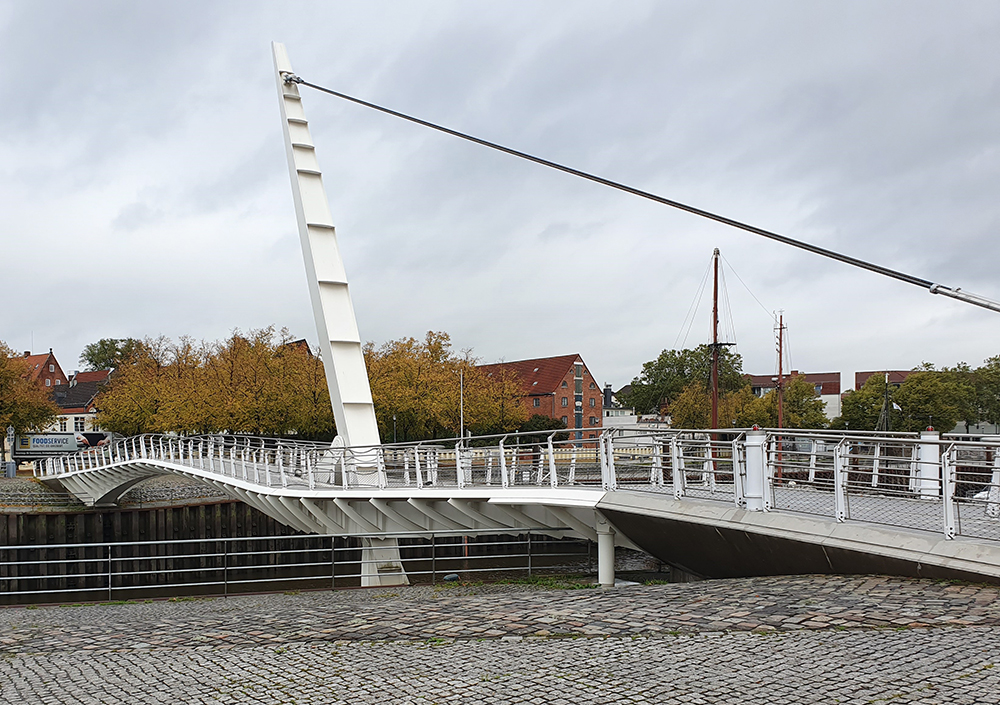 Renewal of the control system of a pedestrian bascule bridge
Motor control for a bascule bridge
Project description
In compliance with the risk analysis, a new control of the facility has been built, which corresponds to the current state of the art.
The bridge allows pedestrians and cyclists to cross a port access road.
The entire facility is controlled by a control panel array. Normally, the bridge is closed. If a ship wants to pass, the barriers close for pedestrians, which is signaled both acoustically by a chime and visually by warning lights. The bridge is then unlocked and raised by a motor-driven winch. The motor is controlled by a powerful frequency converter. The traffic lights for shipping switch to green and ships are allowed to pass.
After the traffic lights turn red, the bridge is closed again, locked and the barriers for pedestrians are opened.
On the side of the winch house is an HMI from which the bridge can be controlled in manual or automatic mode. There is also one of the emergency stop mushroom pushbuttons, which when pressed, brings the bridge to a stop (SS1).
The overall bridge can be viewed from the harbormaster's office, where there is a mobile HMI that has the same functions.
On the other side of the bridge is a rugged outdoor control cabinet that controls the equipment on that side of the harbor. Communication between the cabinets is via fiber optics.
Several wind measuring stations also continuously measure the current wind speed, as the bridge may not be operated above a certain wind strength.
---
Picture Gallery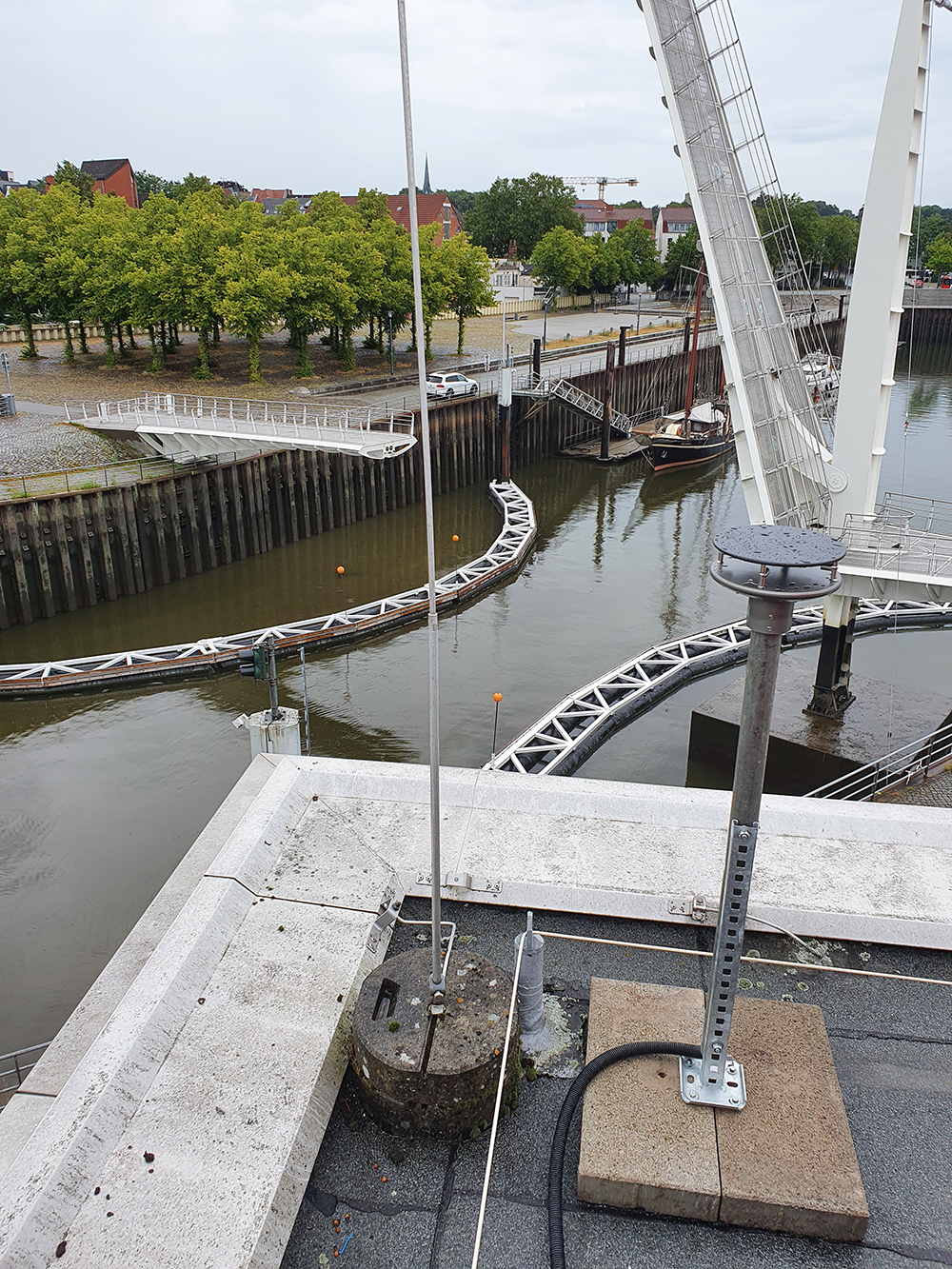 ---
Discipline
In the course of modernization work within the framework of flood protection, the control system of a folding pedestrian bridge had to be renewed.
---
Sourcetronic services
Project planning and design of the control cabinets
Construction of the control cabinets and installation on site
Programming of the PLC
Testing and documentation according to standards
---
Advantage
After the work by Sourcetronic, the pedestrian bridge once again meets the specified safety standards
In addition, the modernisation has brought the bridge up to the latest technical standards so that it can operate in an energy-efficient manner
---
Industries solution