Pump control for a cooling tower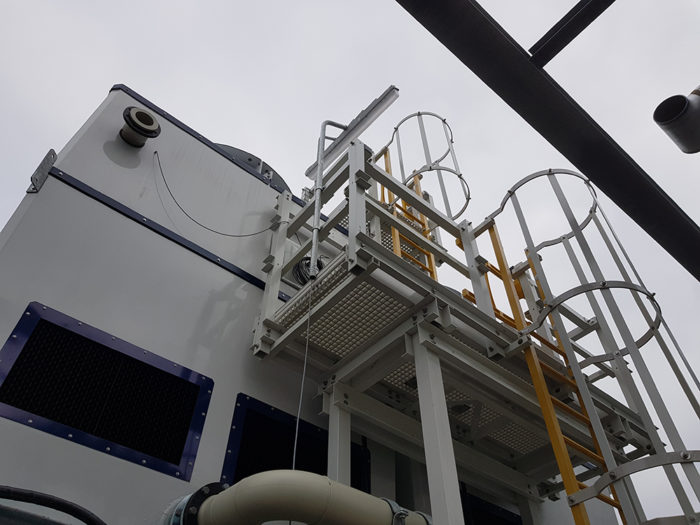 Cooling tower
Pump control for a cooling tower
Project description
The plant is controlled by a control cabinet array containing, among other things, five powerful frequency converters and a PLC. The frequency converters can continuously control the two fans of the cooling towers and three pumps. The temperatures of the incoming water and outgoing water as well as the filling level of the collection tank, the data of a contact water meter and a conductivity measurement are recorded. In addition, the plant contains various valves that can be controlled by the PLC. Thus, the plant can be operated fully automatically.
The fans also have vibration protection switches that can automatically detect excessive vibrations.
---
Picture Gallery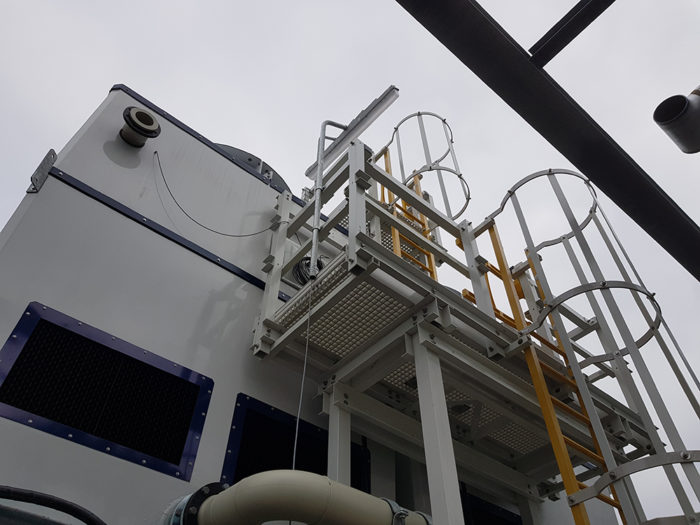 ---
Discipline
In a fan cooling tower, the air circulation in the cooling tower is generated by fans. The warm water is directed to the upper part of the cooling tower where it is sprayed. The water trickles to the bottom of the cooling tower into a cooling water collection tank and is pumped from there to the consumers.
---
Sourcetronic services
Project planning and design of the control cabinets
Construction of the control cabinets and installation on site
Programming of the PLC
Testing and documentation according to standards
Commissioning on site
---
Advantage
The plant can be operated fully automatically by the PLC control system
The relevant data is recorded and documented automatically and in real time, so that problems or malfunctions can be responded to immediately
Due to the frequency-controlled pumps, the plant runs completely energy-efficient
---
Industries solution